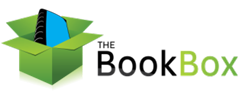 TheBookBox is your one stop home for guided reading books for your classroom. No more scratching around for reading resources. We have group sets of chapter books for you to use in your class, available for hire for up to 8 weeks at a time, fitting perfectly into the school term for a comprehensive unit of work. AND you can get guided/independent study guides for the books as well so all the planning is done for you! Marvellous!
Literacy Around the World
The Book Box is proud to support literacy in New Zealand and around the world. More details relating to our projects will be available soon.
Teacher Wellbeing
We are proud to support the well-being of our kaiako. Stay tuned for details to come soon.